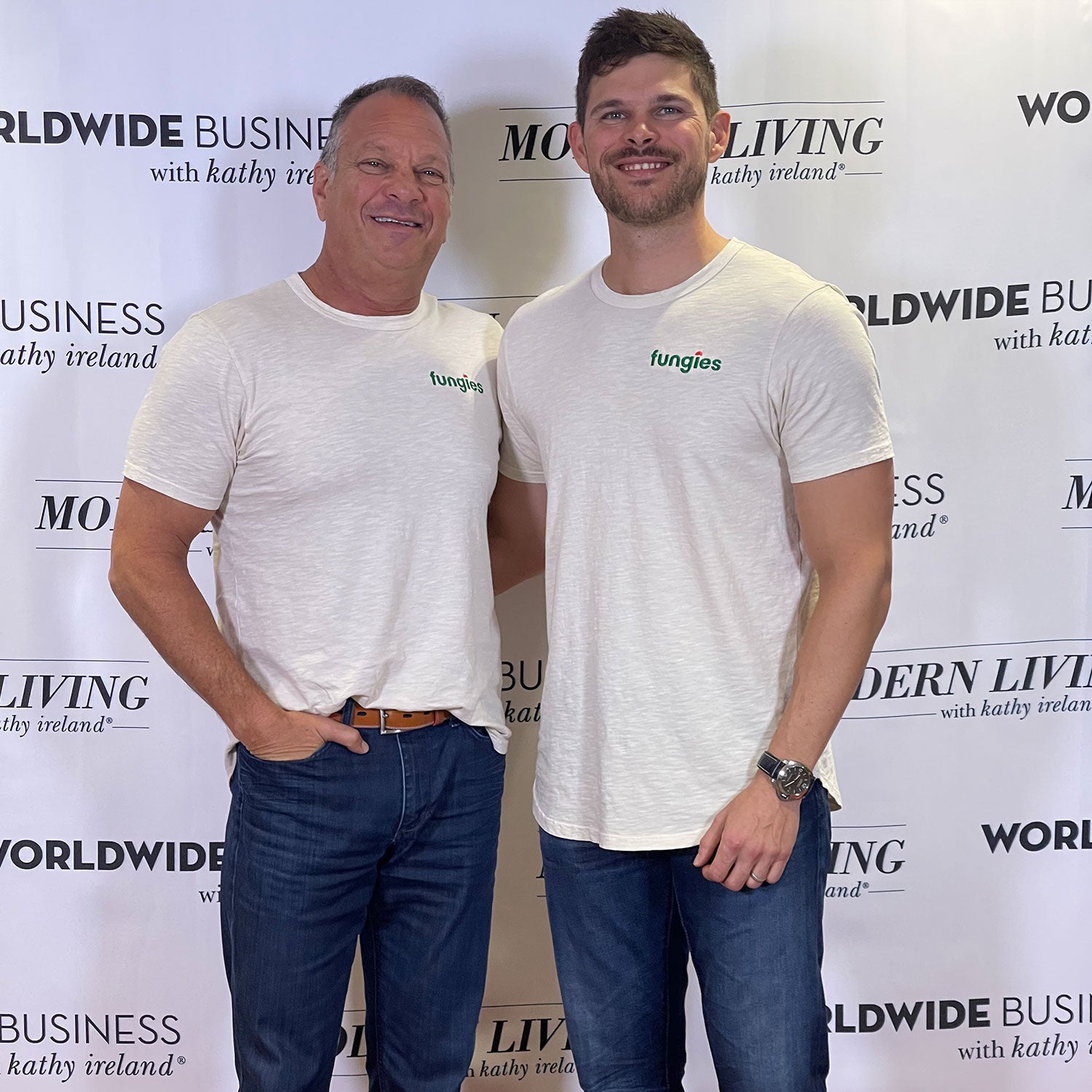 The "Fun Guys" Behind Fungies®
Meet Rob Kaufman, our co-founder, and a "fun guy" with an insatiable curiosity for biohacking, driven by a relentless passion for peak mind and body performance. Over the past seven years, Rob dove headfirst into the world of health and wellness with his sports nutrition brand, SteelFit®, studying ingredients and superfoods like a culinary explorer on a quest for the golden grail of well-being.
One day, in the mystical realm of superfoods, Rob discovered functional mushrooms. It was love at first sight, but with a caveat - they came in hard-to-swallow capsules, messy powders, or less-than-tasty tinctures. Rob, however, wasn't ready to accept this bitter pill, literally.
He knew there had to be a tastier path to harnessing the power of these magic mushrooms, and the answer was waiting right there in his kitchen.
An Idea is Born
Rob, a busy father and entrepreneur, was rummaging through his kitchen cabinet one morning, late for his daily adventures. He yelled out, "Jes, where's my Lion's Mane?" She replied, "Behind my prenatal gummies!"
And there it was - Rob's light bulb moment. It was as if a giant neon sign flashed, 'Mushroom Gummies!' - so simple, yet revolutionary. It left him wondering - "Why hadn't anyone cooked this up before?"
While there are a plethora of gummies on the market, from apple cider vinegar to sea moss, a crucial gap was waiting to be filled - none of them packed the power of functional mushrooms. Gummies that could make the magic of mushrooms fun, easy, and delicious? Now, who could resist that?
Driven by this vision, Rob teamed up with his father, Stacy. The dynamic duo embarked on a mission to formulate the tastiest, most effective mushroom gummies.
Countless hours, numerous trials, and years of R&D later, they finally hit the sweet spot. The result? Fungies was born - a delicious testament to Rob's ingenuity, making wellness a fun and tasty affair. After all, life is too short not to enjoy your superfoods!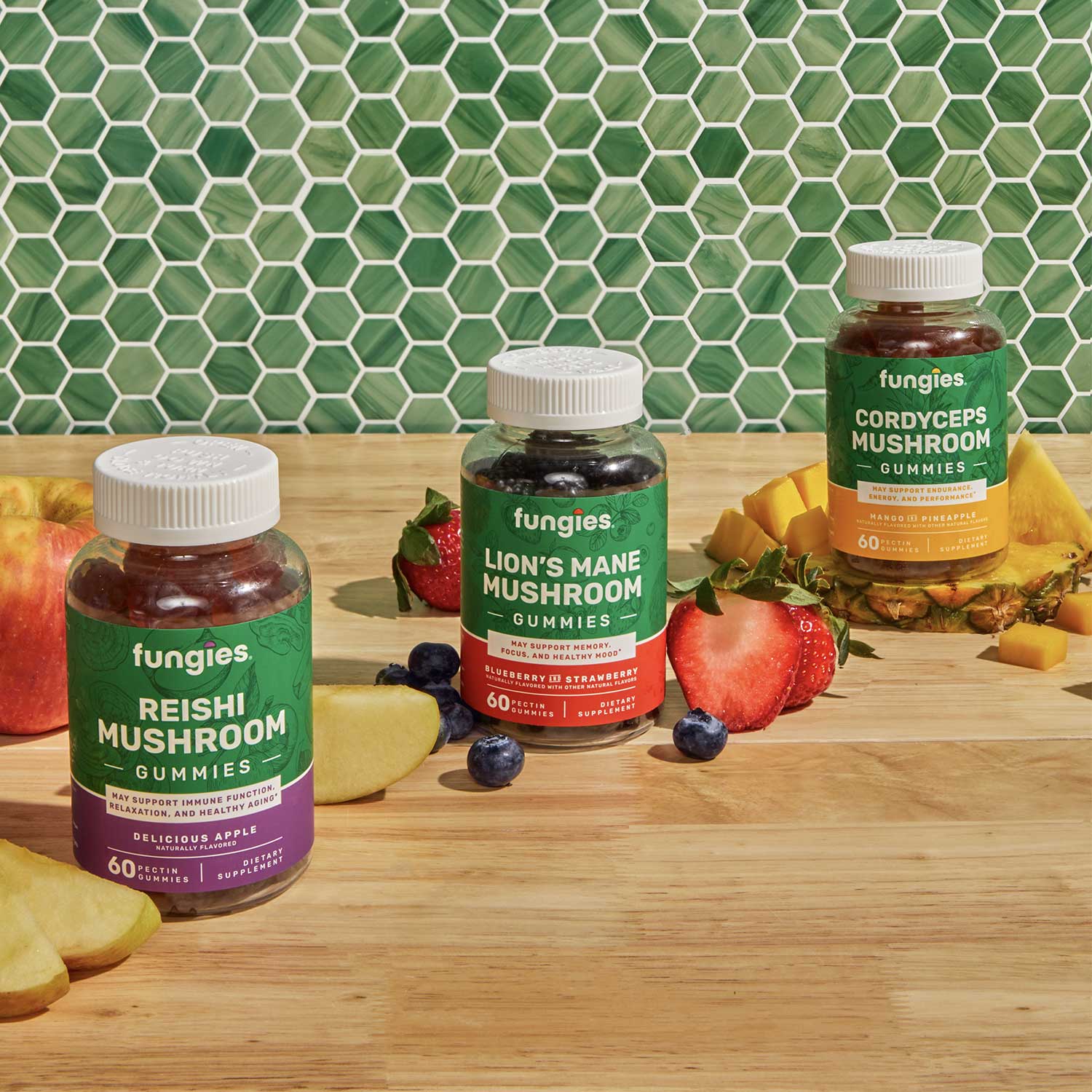 So, What Exactly is Fungies?
Fungies is the most convenient and delicious way to add functional mushrooms to your daily routine.
We packed all the health benefits of functional mushrooms into delicious, vegan-friendly gummies.*
Simply put, Fungi + Gummies = Fungies.
So who is Fungies for? Anyone and everyone looking to add functional mushrooms to their daily routine!
Get Your Gummies
Our goal is to break the standard mold for mushroom supplements and bring all the functional benefits of these fantastic fungi to the public in easy-to-eat, fun, and delicious gummies.
Fun(gies) Fact:
We thought you'd love to know a little secret about us. The fun and adorable cartoon characters on our packaging and stickers come from a very special place – our own family members' names!
That's right, as a true family business, we wanted to create a unique and personal connection between our brand and our family's love for functional mushrooms. So, we decided to bring our family members to life in the form of these delightful characters, representing the spirit and essence of our mushroom gummies.
Next time you enjoy a gummy, take a moment to appreciate these whimsical characters: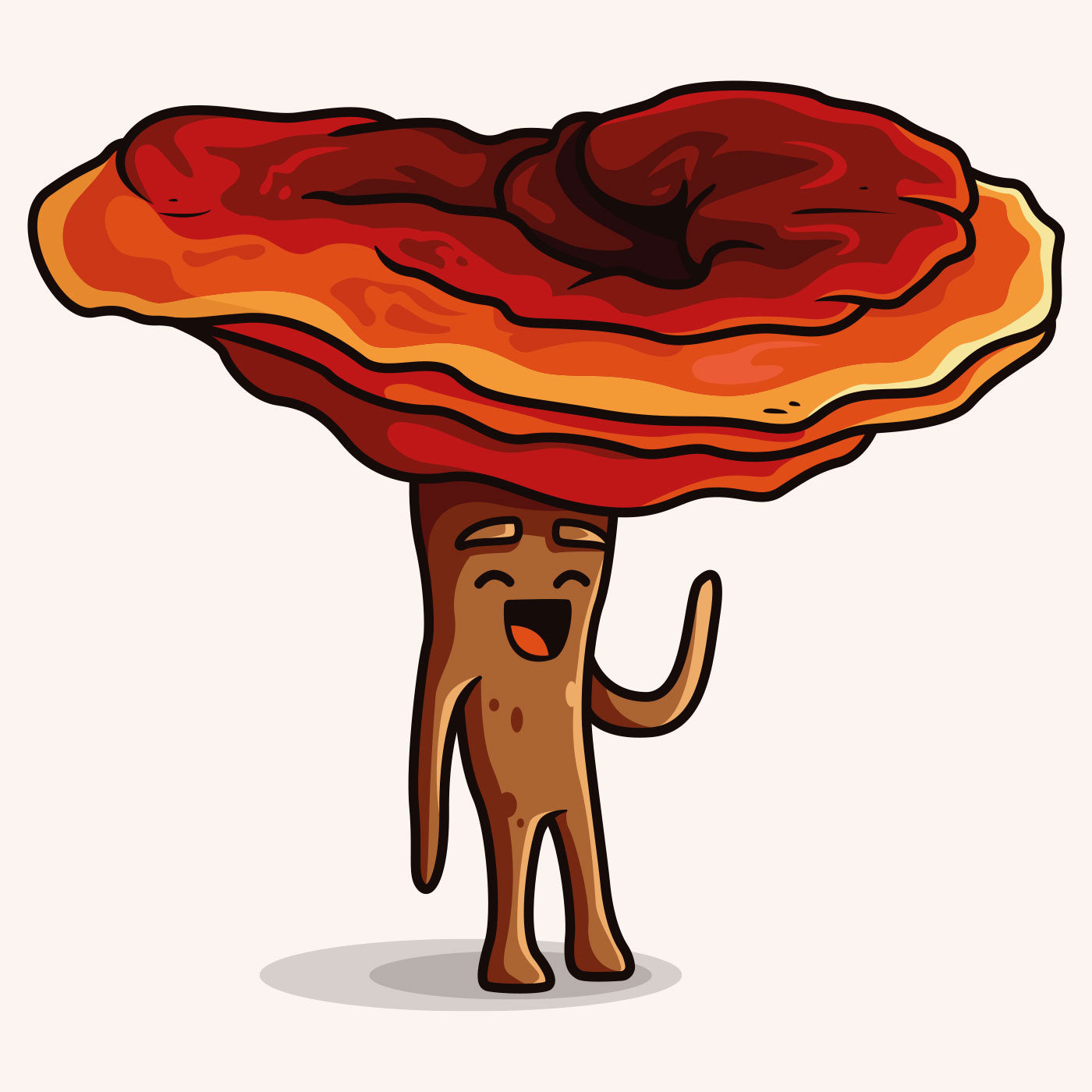 Rob the Reishi
Cool as the other side of the pillow and calm under pressure, Rob the Reishi is named after our Co-Founder Rob.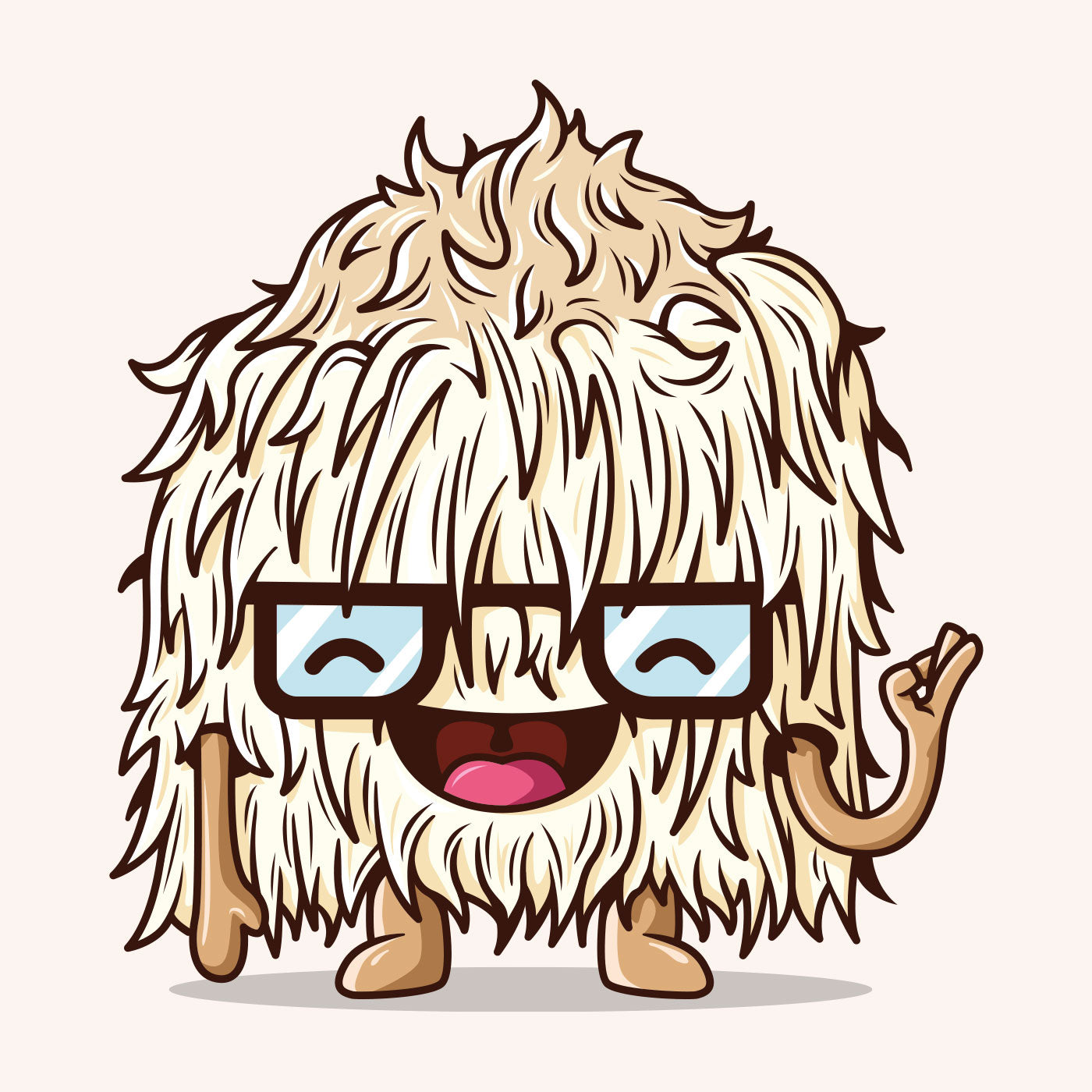 Logan the Lion's Mane
Always happy-go-lucky and focusing on the task at hand, Logan the Lion's Mane is named after Rob's first-born son, Logan.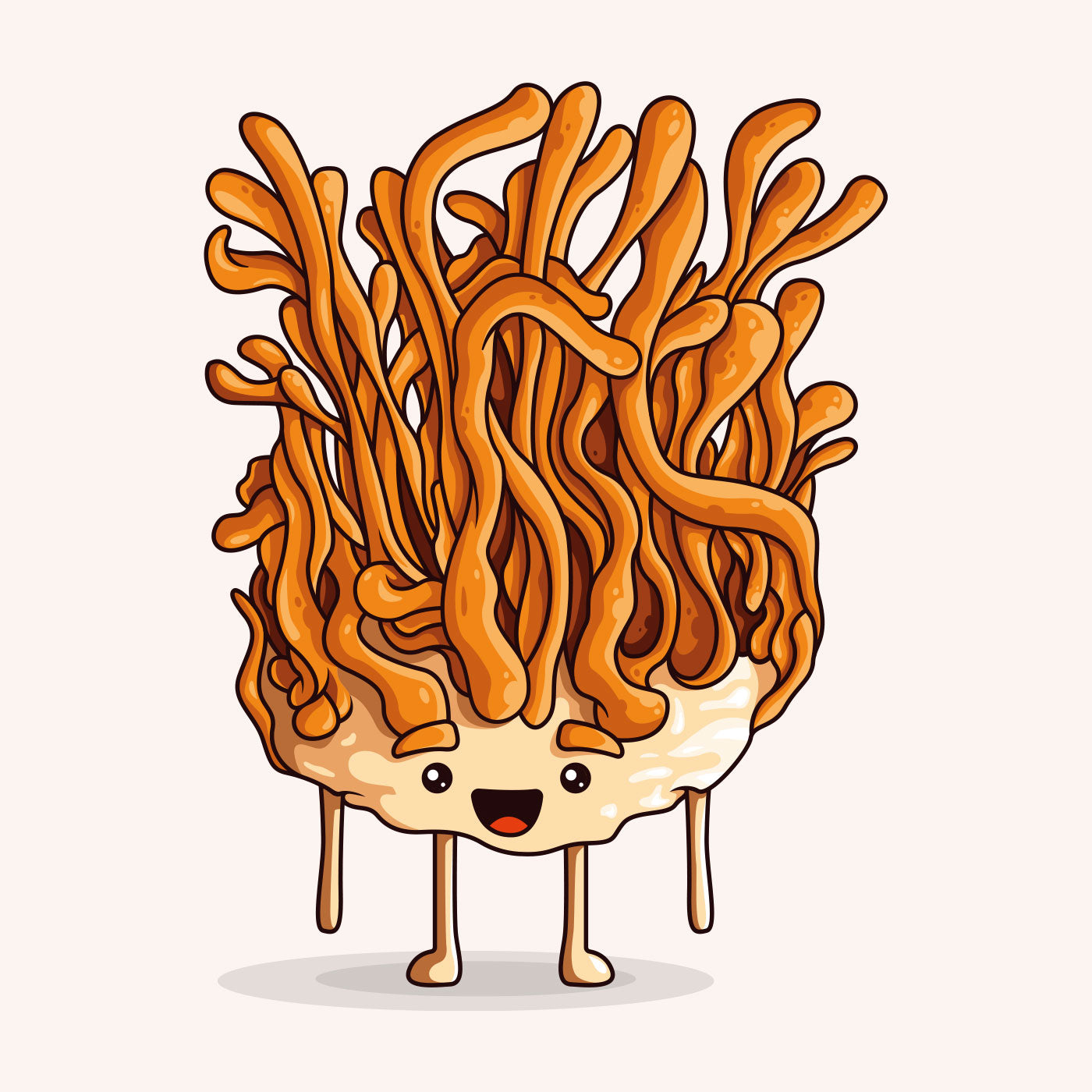 Cam the Cordyceps
With an unending supply of energy and never appearing to wear out, Cam the Cordyceps is named after Rob's second-born son, Cam.
They're a reflection of the passion, dedication, and love that goes into every Fungies Mushroom Gummies product. 
We're just waiting to launch a new gummy that starts with an "S" for Stacy. Did someone say Stacy the Shiitake?
Our Gummies Do Not Contain:
Yeast, wheat, milk, eggs, gluten, soy, gelatin, peanuts, shellfish, dairy, artificial sweeteners, colors from artificial sources, artificial flavors, or artificial preservatives.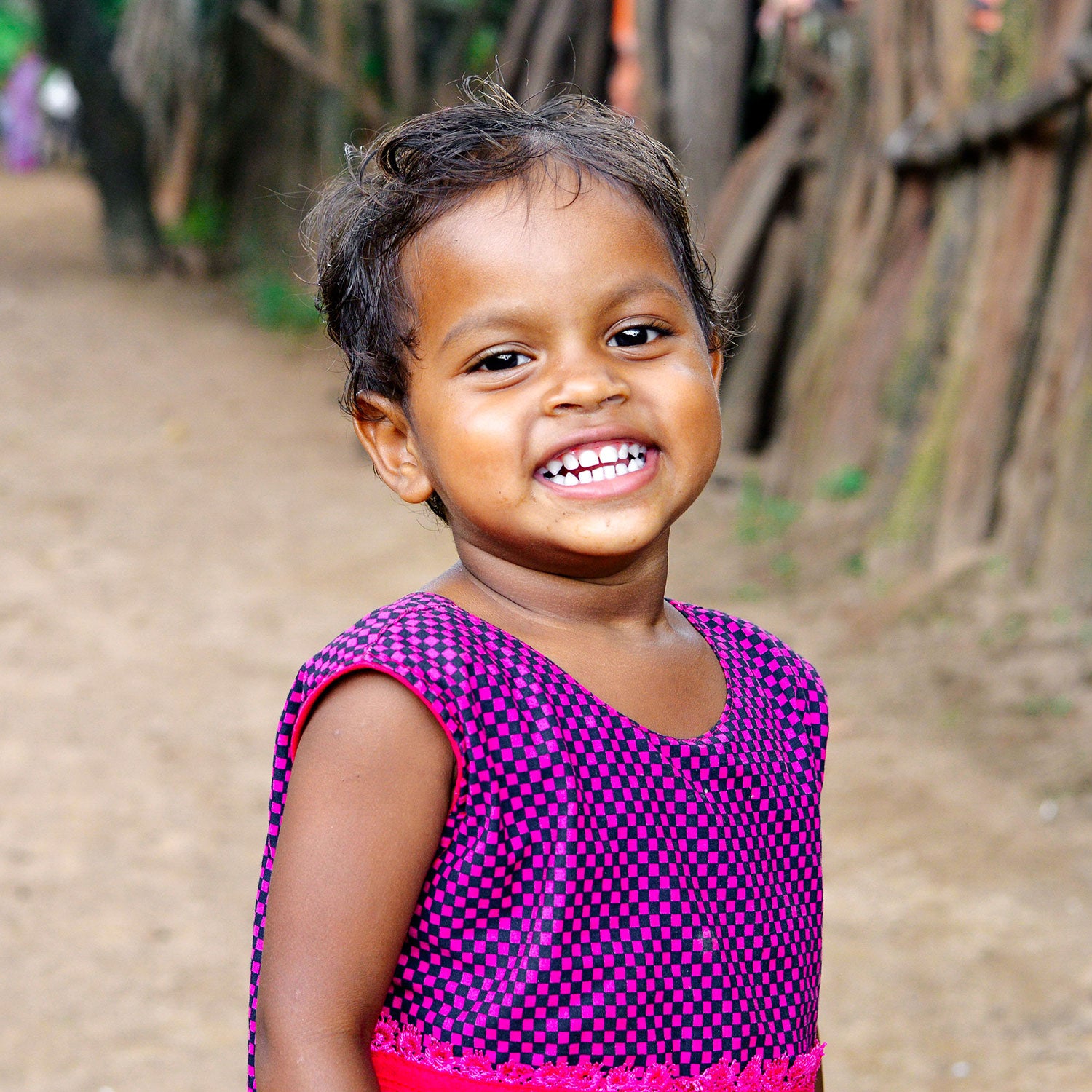 Our Impact
For every bottle of Fungies sold, we make a 1-for-1 donation to Vitamin Angels to reach a pregnant woman or child with life-changing nutritional support around the world and here at home.
We're helping to build a healthier world, one gummy at a time, and we're glad to have you be a part of our journey.
Learn More